Find career opportunities that match your experience and interests.
View opportunities and search jobs.
Let us help you take your career to new heights.  See how our industry experience can make a difference.
Get the latest interview and job search resources to fuel your career.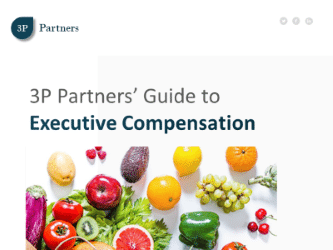 Get the 3P Partner's Guide to Understanding Executive Compensation in the Food and Beverage Industry.Featured ResearchAdditional resources for you.Stay tuned to the latest research and industry insights from the leading search partner to the CGP, agribusiness, and...